ASUFICC LAB selection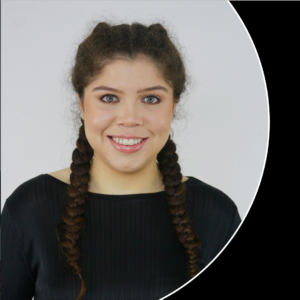 Andrea Fatecha
Andrea Fatecha is a second semester student at Columbia University in Paraguay, where she is pursuing a career in cinematography. In 2020, she was accepted into the summer course at the School of Cinematographic Arts at the University of Southern California (USC), where she developed her first audiovisual works with a narrative and professional montage. In 2021, she was part of the 40 women selected for the "Women in Film Paraguay" program, an initiative promoted and led by former scholars of the Fulbright Program and young professional Paraguayan audiovisual mentors, who, through workshops and mentoring, guided the participants during the months of classes and the shooting of a final short film.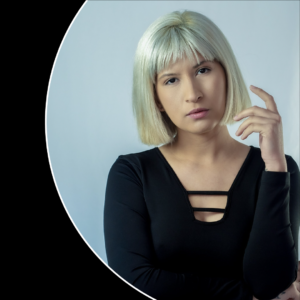 Katia acosta
Graduated from the career of Professional Acting for film and TV from the El Estudio Theater Research and Disclosure Center, in the city of Asunción. Trained as a theater actress in workshops at the National University of Itapúa and the Municipal Art Center of Encarnación, and acting workshops for film and theater dictated by Paraguayan and Argentine professionals. Training in scriptwriting and film directing, audiovisual production and art direction, in workshops at the Columbia University of Asunción, the School of Audiovisual Experimentation and Realization of Argentina ENERC and the Institute of Audiovisual Arts of Misiones IAAVIM. Cultural manager, founding member and current president of the Cinecable Cultural Association. She made the shorts as screenwriter, director and producer Whistles (2016), Judas Kai (2018) and Vyshyvanka (2020). As an actress, she participated in feature films such as King Kong in Asuncion, The Supreme Manuscript and Hunter's silence.
---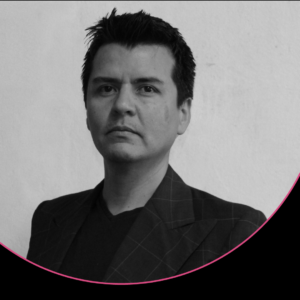 Juanca Lucas placeholder image
Graduated from the Social Communication career at the Professional Institute of Communication Arts and Sciences (IPAC) in 2008. He directed the TV series Little hopes 2nd season, for the NGO Good Neighbors Paraguay on the issue of prevention of abuse in minors (2021). Director of the documentary The Devil's Tuning (2018), winner of DocTV Latin America lV edition and selected in IDFA, among other festivals. Director, producer and screenwriter of Docuselfie, I can't breathe (2020) and director of the short Angels He is a manager, producer and editor at the Tekoha Audiovisual production company, a company that produces materials for television, documentary films and works for non-governmental organizations (NGOs), foundations and training workshops. He has also been assistant director of the documentary Out of field by Hugo Giménez (Winner of DOCTV Latin America IV), and camera and montage of the documentaries Henda yva and of yvy perome by Miguel Armoa, and Behind Curuguaty by Daniela Candia when we have the information.
---
Maximiliano Nunez
Maximiliano Núñez is a screenwriter whose debut project The stem was selected by the Bolivia Lab 2021. She is a film critic on the Cinéfiloz website, through which she participated in important film festivals such as the International Film Festival Rotterdam, Sundance Film Festival and Toronto International Film Festival.